The year is almost over and I just finished writing these beautiful greeting cards saying "thank you". They'll go out to my friends, clients and colleagues I've been blessed spending time and/or working with in 2022. Taking a closer look at these cards as well as the past twelve months there's one thing I'm feeling above all: Gratitude. Every single card symbolizes one extraordinary person, one special project and many new experiences.
There are years that ask questions and years that answer
Ever since I read this beautiful quote by Zora Neale Hurston it constantly keeps popping up in my head. Her words put me at ease, give me confidence and remind me to be patient – especially in challenging times, like the ones we're currently dealing with.
While to me the years 2020 and 2021 were dominated by questions and doubts and had been affected by the emotions that come with change and new beginnings – transitioning from my permanent job to freelancing full-time – in 2022 surprised me with actual answers.
Whereas in previous months many things had been new and everything seemed to be (im)possible, 2022 started off with an unfamiliar calm. A new normal, that for quite a while felt way too steady, had settled into my life. Even though I did not actually stood still, it sure felt that way to me. But just like that new ideas, plans, opportunities and goals presented themselves.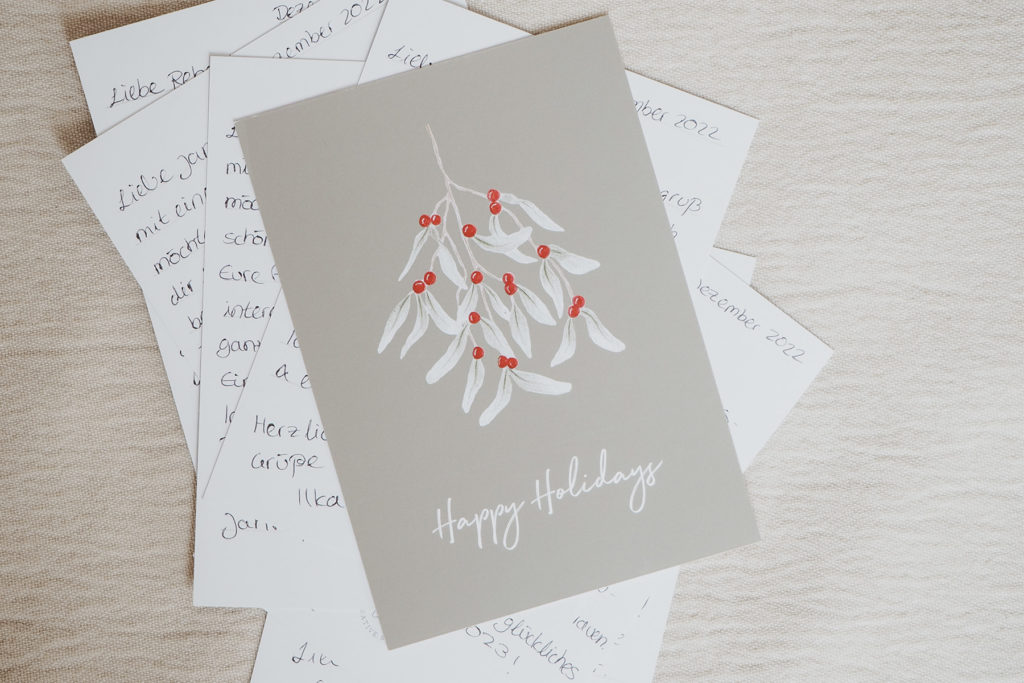 Pause and recognize
In spite of all hustle and bustle that's finding its way into my life again, I felt a certain ease washing over me. A very pleasant feeling but so subtle that I didn't even notice much less been able to name it at first. At some point a few weeks ago though I truly realized what it is: content.
I'm just feeling completely comfortable. In terms of my job probably for the first time ever. Even though I'm still stressed every once in a while, even though sometimes I feel insecure and full of worries and self-doubt I am really and truly happy with what I'm doing. To me this is really special. So special that I didn't even recognize it. A state that for quite a while I've been certain wouldn't be accessible to me. Way too deep I had settled into this restlessness.
This past year – now – I'm above all grateful for everything that is here today and hopefully will stay tomorrow. Sure there still are so many questions inside my head – they'll probably always come, sometimes stay and when everything goes well they also leave again – but 2022 surprisingly blessed me with so many answers, that my long-awaited serenity finally strips away this restlessness.
Intentions for the new year?
I'm truly looking forward to all the projects that will continue and begin in 2023. I also can't wait to finally set in motion some of the plans that have been buzzing in my mind for a while now and I'll allow myself to be surprised by all the moments that will meet me along the way.
A couple days ago I saw one of the many "the first four words you read set your intentions for 2023"-posts on Instagram. Other than the days before this time I didn't just scroll past it. For some reason my gaze met the cluster of words: Lesson – Alignment – Breakthrough – Connection. Sure, this means everything and nothing. Still these words feel meaningful to me and I am curious how 2023 is going to answer.