WEBSITE COPY WRITING SERVICES
⋖ Maybe at this point your website is live but you don't feel comfortable with how it represents you and your business? 
⋖ Or, you're currently building your site but are missing a clear structure and your words just don't sound right?
⋒ You want your visitors to feel welcomed and not hesitant to click "contact now", "book a call" or "work with me"?
I will transform your vision into words that resonate with your audience and turn clicks into sales.
Your business is as unique as your personality. Your experiences and values define your work and ideally resonate with your clients. Online and offline this connection is exactly what builds trust and ensures your customers to rely on your services.
But especially writing about yourself and your own services tends to be quite challenging. That's where I come in as your copywriter and content creator. I will help you to turn your vision into words that authentically speak to your visitors and convert them into customers.
Website Copy Writing Services
to turn your vision into words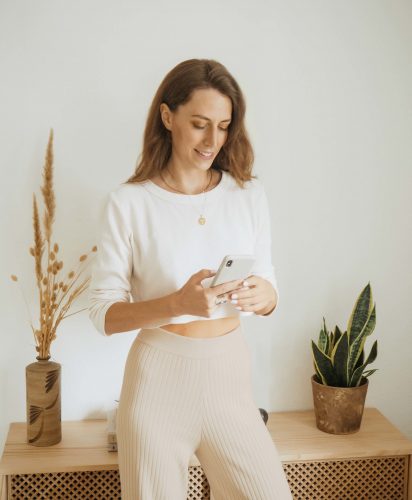 is an authentic website and narrative that tells your story in a way your ideal clients understand and connect with.
As your copywriter BFF I will help you to transform your message into words that resonate with your website visitors and convert clicks into customers.
Ready to get your message out there?
I'M LOOKING FORWARD TO HEARING FROM YOU