I love organization, schedules and structure. I'm well aware that none of this screams self-employment. But, aside from my need for security and control my desire for freedom and self-determination grew stronger and stronger. This is how in May 2021 I jumped all in and started my own business as a writer and content creator. A precisely mapped out business plan in one hand and a completely blank sheet as to what the next weeks and months had in store for me in the other. Reflecting this first year as a freelancer, I'd like to share a few learnings and tips for new founders.
The first twelve months as a freelancer have passed and I'm looking back on a turbulent, eventful and granted, pretty tough year as a writer and content creator.
I love what I do. Through writing I can be completely myself while simultaneously carrying the beautiful visions of other freelancers, businesses and organizations out into the world. Every new project is telling its own story, I'm diving into. Still being able to follow my own values in the process grants me such an amazing feeling.
Yet, the past year has been an emotional rollercoaster: New beginnings, rising opportunities, first achievements, happiness, insecurities, freedom, responsibilities, successful cooperations and projects that won't come off.
I'm so happy and sometimes still can't believe that I actually started my own business. I gained not only many amazing experiences, but also learned quite a lot along the way.
Here's what I learned during my first year as a freelancer a.k.a 5 tips I'd give to everyone who's starting their business now
1. Find your own path…
Even though I felt best-prepared for all contingencies while I've been working diligently on my business plan for weeks: There's no such thing as a universal guideline for building your own business. There's no directory telling you which steps to take next. Pretty quickly I realized that my new found freedom came along with a ton of responsibilities. And, things always seem to happen when you least expect them.
From positioning my business, my offers and pricing, up to the workflow with my clients – without a boss or team there's no one issuing orders, however there's not much that's giving you guidance either. Everything, every decision and every action is entirely up to me. And once you defined your terms of service you need to be able to live up to them with confidence.
I definitely had to get used to this. Self-confidently presenting my own business, trusting my skills and replacing self-doubt with the positive feedback of happy clients is still a challenging process for me.
2. …But don't walk alone
One of the most valuable things I gained during my first months as a freelancer are the precious connections to other freelancers. I'm so glad they now accompany me on my adventurous business journey. These relations are proof that it's possible to find amazing colleagues even as a solopreneur.
These personal connections motivate and empower me to follow my own path, to constantly learn and grow and to not feel alone with my business. A very special thank you goes out to my wonderful masterminds Irene Theiß und Nina Hagen. I really advise everyone who's starting out as a freelancer to join a positive and respectful network that makes you feel comfortable.
I benefit a lot from the frequent exchange with other entrepreneurs. It makes me feel way more secure and on top of that it is so much fun. There are many groups on facebook or LinkedIn supporting the dialogue between freelancers. In addition there are more and more (digital) coworking communities and freelancing networks, even particularly for women.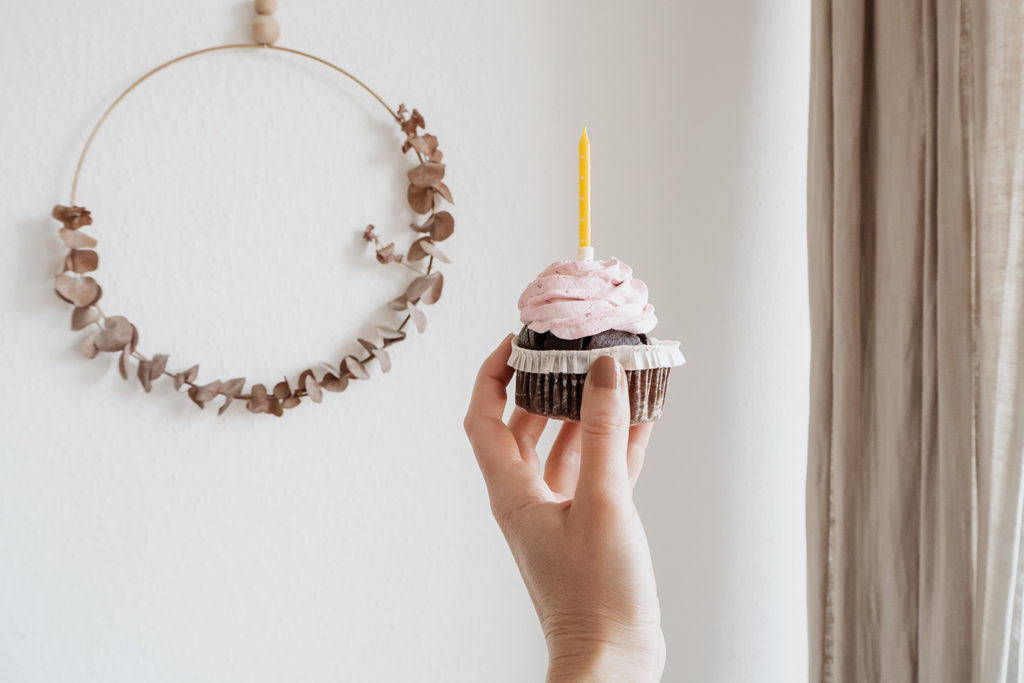 3. Don't be afraid to get out there
Being an introvert it was and still sometimes is quite difficult to present and promote my own business with self-confidence. Especially when you're just starting out this is very helpful, maybe even crucial though. Only if I'm visible clients can book my services and find their way to my business.
Fortunately I came to the conclusion early on, that in order to grow I needed to step out of my comfort zone. This indeed doesn't mean that it's not still costing me quite an effort to hit send on my newsletter or to pitch my business during a networking event. But, I notice how I'm evolving more and more with my confidence. Every once in a while I'm actually feeling proud of what I have built and accomplished.
4. There's always something to do
To be clear: I definitely don't support the grind and hustle culture, as it is very toxic for our mental health. It is true though that being a freelancer your business tasks appear to be endless.
It might be in the nature of things that once you love what you do, new duties and assignments downright force themselves on you. in between all the oh, I could additionally do this… and I also should do that… it is super important to allow yourself to take a break.
I already talked about how challenging a mindful self and time management was and often still is for me. The tips and tools I presented here are still an important part of my day to day life as a solopreneur.
5. Invest in yourself and your business
Taxes, accounting, marketing or branding – new and aspiring solopreneurs face many challenges. Hence support and advice is more than welcome navigating your first business steps. I might have only discovered the true value of productive mentorings, coachings and online courses since I'm being a freelancer. And of course I made use of them.
Simultaneously this deluge of business tips, especially online and on social media, can be pretty overwhelming and confusing. Among all these (sometimes inconsistent) guides and recommendations it can be difficult to keep things in perspective and not to lose yourself and your own vision.
Business tips often provide knowledge and therefore security. But, it is very important to check if they are consistent with you, your business and your values. After all, there's no one-size fits all solution, as every business and every person behind it is unique.
By now I really try to listen to myself and my own feelings. I don't mean to pretend and I want to be authentic. Without any remorse I stay away from business strategies that don't align with me and my values. Since then I rather use them as an inspiration instead of mistaking them for the only way to success.
I grow with my learnings from my first year as a freelancer
I am very grateful for these exciting months that actually changed me and my life more than I'd imagined. I'll take these experiences and learnings with me and start my second year as a freelancer with huge anticipation. Maybe I even manage to meet all the new challenges with a little more ease.
I now know that freelancing is a true adventure with many ups and downs along the way. Even freedom and self-determination come with a certain price. Ultimately it takes courage, confidence and commitment to build and run your own business. But there's more than just one definition of success and happiness. I'm on my own path, finally feeling aligned with my values and getting closer to my dreams.
How did you survive the first 12 month of being a freelancer? What did you learn and how did you feel?