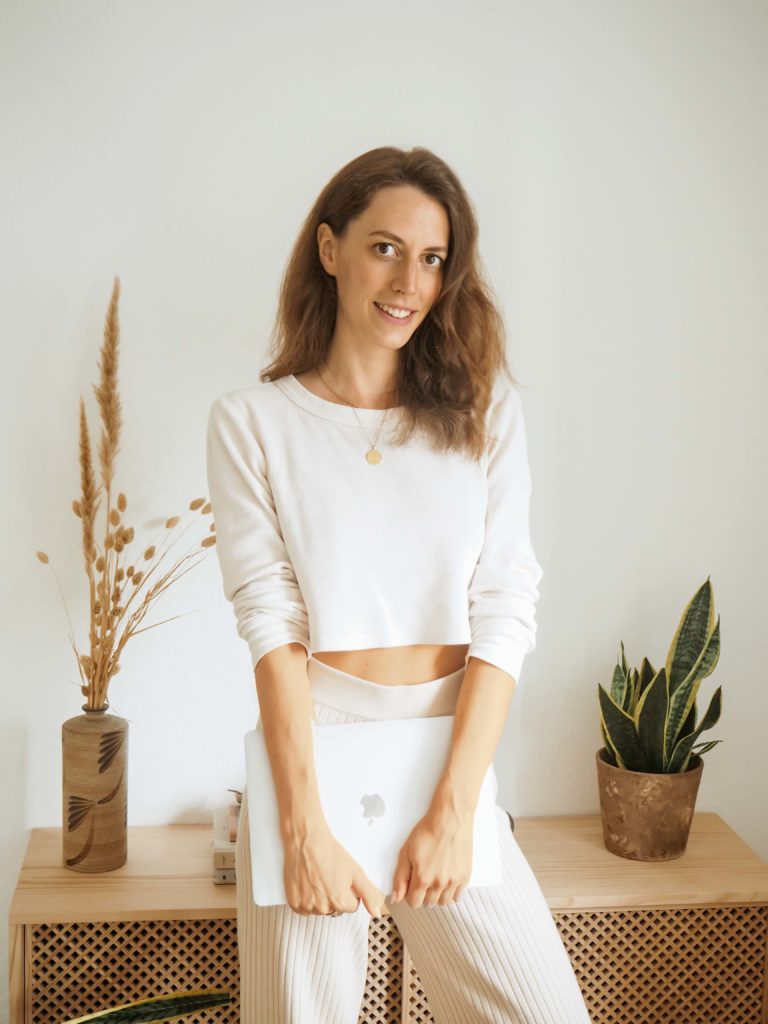 ARE YOU A SUSTAINABLE BUSINESS
OWNER OR CREATIVE?
Hey, I'm Ilka – your
conscious content bff.
Let's face it, writing an entire page just about yourself feels quite weird, doesn't it? That's why I much rather prefer to tell your story. As your freelance writer and content creator, I will help you to transform your vision into words.
Things I love: Sustainability, conscious fashion, slow travel (especially the US Southwest), female empowerment, vegan food, animal and environmental protection, mental health, books, design and last but not least – Paul, my little rescue pup.
Whether you're a sustainable business owner, a creative or a conscious entrepreneur...
...we share the same interests.
"I write entirely to find out what I'm thinking, what I'm looking at, what I see and what it means. What I want and what I fear."
What you need to know about me:
I like to observe and listen before I speak (or write). It might be a side-effect of studying philosophy and educational sciences and it surely is part of me being a highly sensitive person. While writing and researching, this actually is a huge benefit. After all, empathy is my superpower. It expands my perspectives, allows me to recognize and solve problems and deeply connects me with the people around me.
Working in many different industries covering various positions taught me to always keep an open mind.  Whether I've been working as a research assistant, freelance translator, editorial assistant, project manager, mental health social worker or "Kids Kamp"-volunteer in the Californian Desert – I learned how to broaden my perspectives.
I have a wide range of interests. It might sound a little strange to try to live a more sustainable lifestyle and at the same time still enjoy traveling around. But isn't it all a matter of perspective? Things are hardly ever just black or white. So why not travel as sustainably as possible?
You're looking for a copywriter to bring your vision to life and elevate your business?